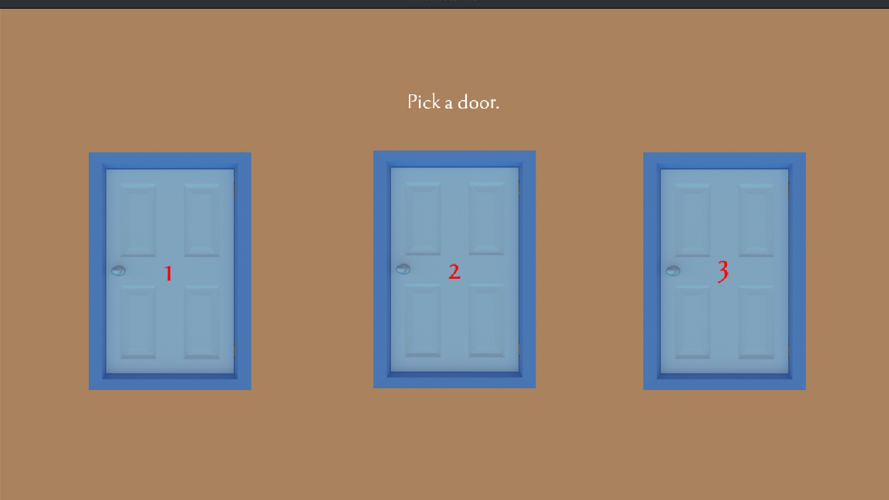 Monty Hall Problem Sandbox (the three doors)
I added some features to the auto AI. It is now possible to define a maximum amount of times to run the simulations, and once it is done it will stop and call you with a little ring.
Also, I changed the AI simulations from ruining on process to running on timer. This means it is now easy to change the speed of the simulations with a little slider in the GUI. Of course the fastest speed is still limited by the game loop speed, but for those who asked to slow it down, it is now possible.
Files
HTML5.zip
Play in browser
Mar 06, 2018
3DoorsLinux.x64.zip
11 MB
Mar 06, 2018
Get Monty Hall Problem Sandbox (the three doors)