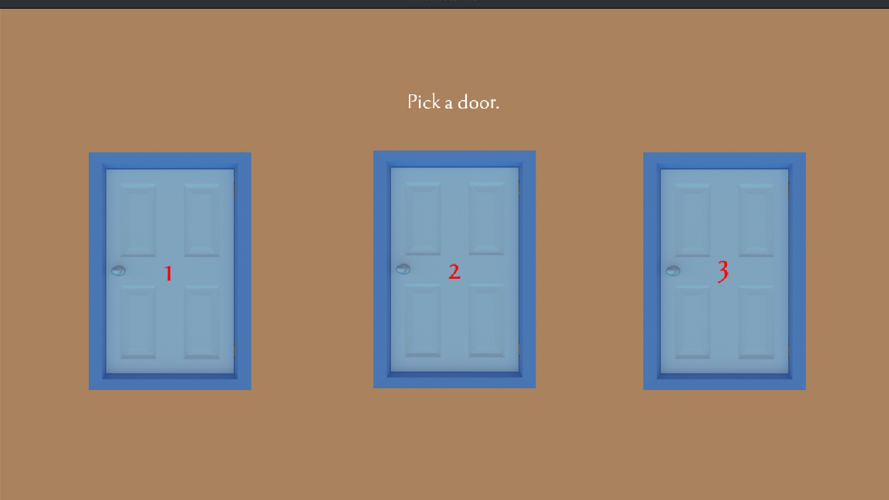 Monty Hall Problem Sandbox (the three doors)
I added an automatic AI simulator, so that you can crush the hopes of anyone who says that the 200 times you've done it on your own is not enough times to statistically demonstrate anything. Auto AI statistics are kept completely separate from your manual plays, so you can still use both, without people screaming that the AI is messing your results.
I also fixed the annoying HTML5 version that was too big to play in the tiny window.
Files
3DoorsLinux.x64.zip
11 MB
Mar 05, 2018
Get Monty Hall Problem Sandbox (the three doors)